Thinking Of Renovating Your Home &nbsp
And Wondering How Much It Will Cost?
Discover the 3 Simple Ways to Find Out How Much Your House Renovation Will Cost
(and it doesn't involve calling anyone or
booking an appointment!)
With 19 Years of Experience & As Seen on:
Don't move forward with renovating or remodeling your house without the confidence in knowing how much it's truly going to cost you.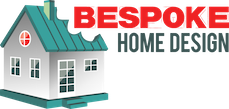 Discover the 3 free & super-simple online pricing tools made for house renovations & remodels

Get an accurate cost for your potential house renovation in 5 minutes or less, yes it's really that fast!

Make sure you don't get over-priced and ripped off by builders on your dream renovation
Download Now: The 3 Simple Ways to Find Out How Much Your Renovation Or Remodel Will Cost
Declan Connolly,
Founder of Bespoke Home Design
A UK & Ireland House Specialist with over 19 Years in the Industry.
Over the last 19 years we have designed and managed well over a 1000 peoples projects like total home renovations and refurbishments, remodels, basement conversions, loft conversions, side & rear extensions, kitchen renovations and so much more...
Copyright 2019 – Bespoke Home Design Ltd – All Rights Reserved